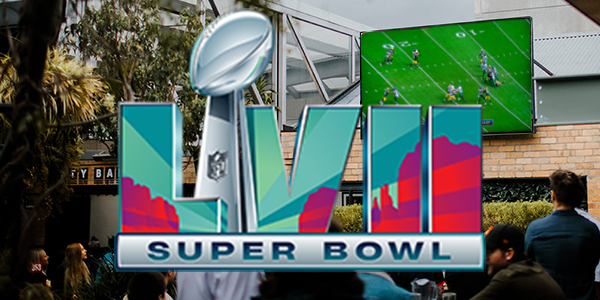 SUPERBOWL AT THE CORNER HOTEL
Hut Hut hike.. over to the Corner Hotel on Mon 13 Feb where we'll be screening all the action from the 57th Superbowl live on our beer garden big screen and in the bandroom! We love footy and we don't care if it's Aussie or 'Murican, we love celebrating sports that revolve around egg shaped balls so we're pulling out all the stops for the American football day of days.
We'll be opening from 9am and (quarter) backing your early morning efforts up by cooking up an aptly 'Murican style brekky menu. Our buddies over at White Claw will be getting their waterboy on and coming through with the drink special goods as well.
So be sure to touchdown with us here and experience all the on-field action from the Super Bowl (yes including all half-time shenanigans) this Feb!
Bookings encouraged, walk-ups welcome.