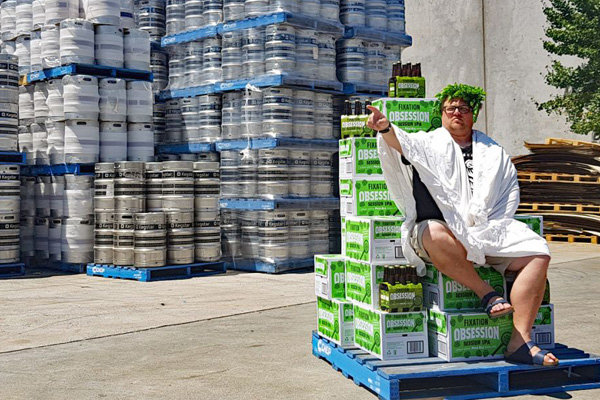 Fixation Brewing is taking over the rooftop bar to celebrate the launch of its new 'Squish' citrus IPA! From 2pm the Sunday sesh will feature DJs from local party-punk band The Bennies spinning their fave surf rock'n'roll and party tunes for what'll be a zesty affair.
The kitchen will also be kicking into gear and serving up two bonza beachy food specials! There'll be a beer-battered 'Squish'n'Chips' on offer that'll rival the best in seaside offerings as well as a gnarly fish burger.
Try your hand at the Spinning Squish wheel of fortune to walk away with some awesome merchandise courtesy of Fixation too.
But wait.. there's more! You could be taking home a year's supply of beer as Fixation give one lucky punter the chance to win the THRONE OF BEER! All you need to do to go in the draw is to purchase a Fixation bev in the weeks leading up to the event, fill in a raffle ticket and boom..
There'll also be slabs of beer up for grabs before the event so be sure to keep up with all event info via:
Book a table