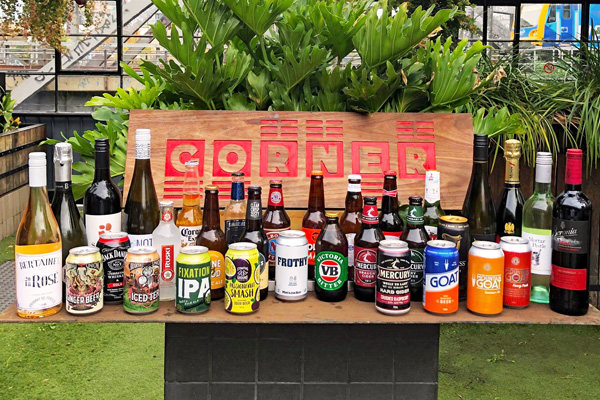 GRAND SALE GRAND SALE GRAND SALE
Make like an over-excited Price Is Right contestant and ! come on down ! to the Corner Hotel this May where for three days only, we'll be slinging some quality booze for quality prices.
We've gotta clear some loose stock and need your help to do it! On offer will be a bunch of mixed packs featuring the following:
BEER; local, craft, import, cider
TINS; mixed spirits, ginger beers
WINE; red, white, sparkling, rose
MERCH; limited t-shirts, stubby holders, totes
Click here for full stock and price list → https://bit.ly/3dInX9d
How?
Simply text your order to 0437 615 710 (anytime) with your name and preferred date of collection; and collect from the Swan St entrance anytime between 3 and 8pm. Card only, ID required, and be sure to bring a bag or box for items. Limited walk-ups available, and please adhere to social distancing guidelines.