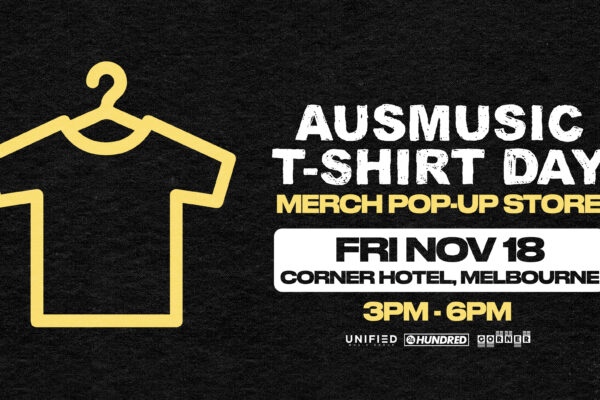 AUS MUSIC TSHIRT DAY AT THE CORNER
How good is Australian music?! Easily the best, chuck out the rest.
Join us on Fri 18 Nov for Ausmusic T-Shirt Day – a massive nationwide celebration of Aus music that reminds us of how lucky we are to have such a strong local music scene, with some of the world's best artists coming out of our own backyard.
We're gearing up for a massive afternoon as the 24Hundred crew set up with a pop-up merch store down in the front bar from 3-6pm, along with a huge acoustic live set from JACK BOTTS from 5pm.
To support those doing it tough in music we're joining Support Act to raise funds for artists and music workers who are experiencing financial hardship, ill health, injury or mental health issues. We'll be donning our fave tees and encouraging you to do the same, uploading to socials with the hashtag #AusmusicTShirtDay and putting out donation tins throughout the pub with all funds raised heading straight to Support Act.