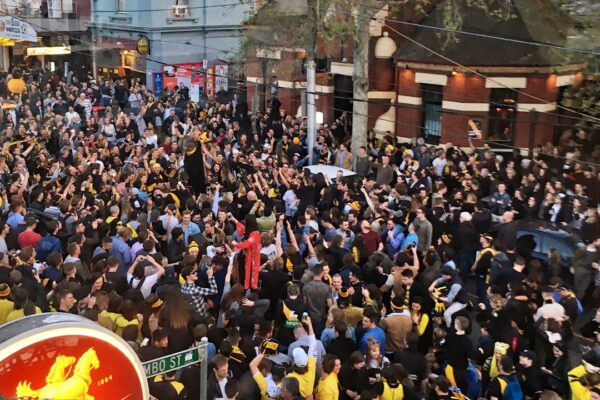 2023 AFL GRAND FINAL DAY AT THE CORNER
That one day in September is fast approaching and we're in for a MASSIVE day of footy here at the Corner Hotel. Where better to be amongst the fervour of the Grand Final weekend than in the heart of Richmond and a mere a stones hop from the MCG and the city.
🏈 SATURDAY | GRAND FINAL DAY 🏈
Everything you need to know:
🏈 Rooftop, Front Bar and Bandroom – all open from 9am
🏈 Extra screens throughout the pub including the one and only megatron showing all the action
🏈 Screens & seating in the Bandroom
🏈 Post-game party in Bandroom & Front Bar with DJs
🏈 Free entry all day, all areas
🏈 No bookings; get in early
See you there!